Pet Boarding
You've spent the whole morning packing, loading up the car, stressing about making your flight. You pull into The Snuggery and start to feel a little guilty about leaving your friend while you go on vacation. Will he be comfortable? Will he be happy? Will he have fun? Will he feel as special as he does at home? You open the door to your car and he leaps out and runs to the front door - he's excited to be there! His tail is wagging and he's bouncing around, waiting for you to let him in so he can start HIS vacation! Your guilt lifts as you realize that by bringing him to The Snuggery, your friend really is staying with friends. We do not accept dog beds from home or give rawhide chews.
IMPORTANT UPDATE: CHECK-IN & CHECK-OUT HOURS
Monday -Friday: Check-out 7:30 am -12 pm, Check-in 12 pm - 4:30 pm
Saturday: Check-in/out 8 am - 12 pm
Sunday: Check-in/out 11am - 1 pm
Early drop off/late pick up fee: $25
STANDARD AMENITIES
Each suite is outfitted with your pet's comfort in mind. Beds are raised off of the floor to keep them comfy and warm, with blankets for an extra cushy rest area.
Guests are also free to bring their bedding from home! They can also bring any toy, stuffed animal, or anything else they are particularly fond of to make their experience with us as enjoyable and stress-free as possible.
All of our canine guests enjoy three outdoor excursions a day. Each pet is individually walked to their own private exercise area, where they are free to do their business while our housekeeping services tidy up their room. Exercise areas are fenced and covered so your pet won't have to worry about incliment weather. After their exercise time they return to their suite, fresh with washed floors, new linens, and fresh food and water. All exercise areas are cleaned between guests - The Snuggery has strict hygiene standards to ensure your pet goes home healthy and happy!
You needn't worry about your pet being left alone any time during their stay at The Snuggery. We have a caretaker living on premises, so someone is present 24/7 for safety and security.
DIET:
We encourage all of our pet parents to bring their own food as your dog(s) diet consistency is an important part of healthy digestion, just bring the food with you and give us your feeding instructions! We also offer our guests a quality house food if needed for an additional $5 per day of your stay.
MEDICATIONS:
Medications will be administered to your pet at no extra charge. Please be sure to provide specific medication instructions, and any extra 'treat' that you might use to give the medication!
CANINE BOARDING
The lodging facilities at The Snuggery are truly unique. Runs are indoors, with 6' block walls between runs to give each guest their own private space.
Our boarding suites are available in a variety of sizes to fit the smallest pet to a multi-pet household. Click each suite option below to learn more.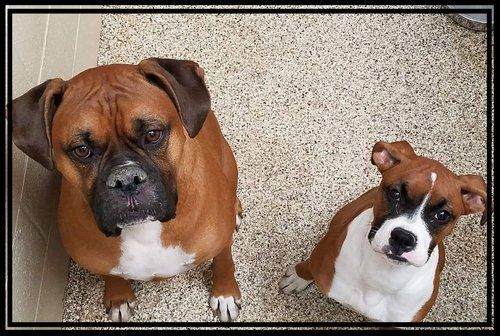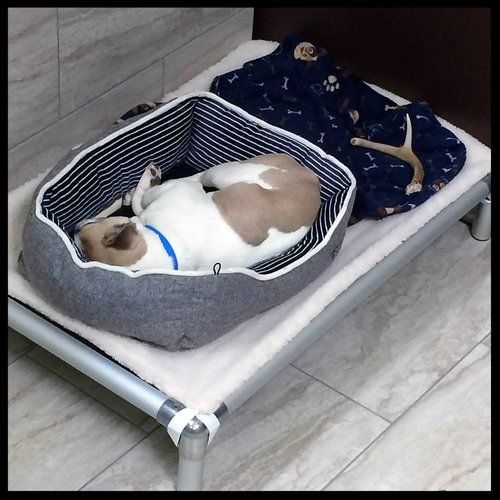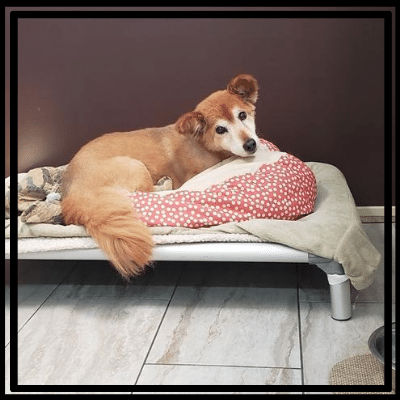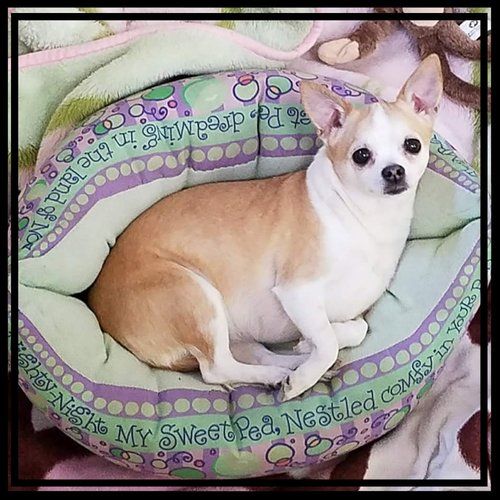 View Our Boarding Add-Ons Below!
DOGGY DAY-BOARDING
Need a place to keep your buddy while you shop, visit friends, get new carpet installed, or even go to work? No problem! Leave them with us!
$20.00/day
FELINE BOARDING
Our Kitty Condo units are separated from the dogs so your feline friends enjoy a quiet, peaceful getaway. Each condo is supplied with fresh bedding and daily litter-box changes.
$22.00/day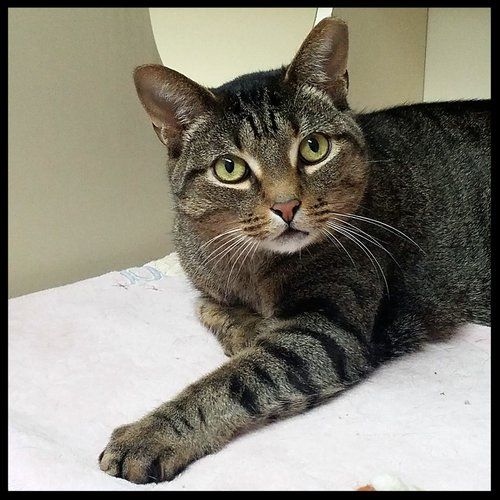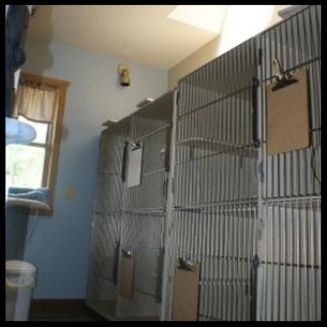 Call (219) 879-2898 or complete a Boarding Request Form to make your reservation. Make reservations early - we have lots of pets to pamper!
Please note that to maintain the health and safety of our guests all pets must have had vaccinations per our Vaccination Policy prior to boarding or grooming at The Snuggery.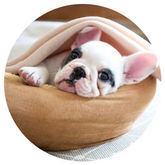 Overnight Boarding
Dogs sleep in individual, comfortable runs in which they have quiet, personal space to enjoy their night.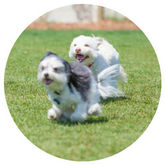 Pet Daycare
Your pet will have the freedom to frolic in a spacious indoor and outdoor play area. Separate play areas for large dogs, small dogs, senior pets, and cats.

Stay and Play
if you have a dog, You can leave your best friend with us for the day from morning to evening and go about your day without worrying. You should visit The Snuggery it Provides the best Quality Services in Michigan City. there are also Daycare services like Stay and Play that you should consider helping you take care of your dog. it was a great place for him to burn off energy, be social and run around. Trust Us to Help You with Your dog's daycare. and enjoy your day without worrying!
Come visit us for the best pet boarding & dog grooming in Michigan City, IN.